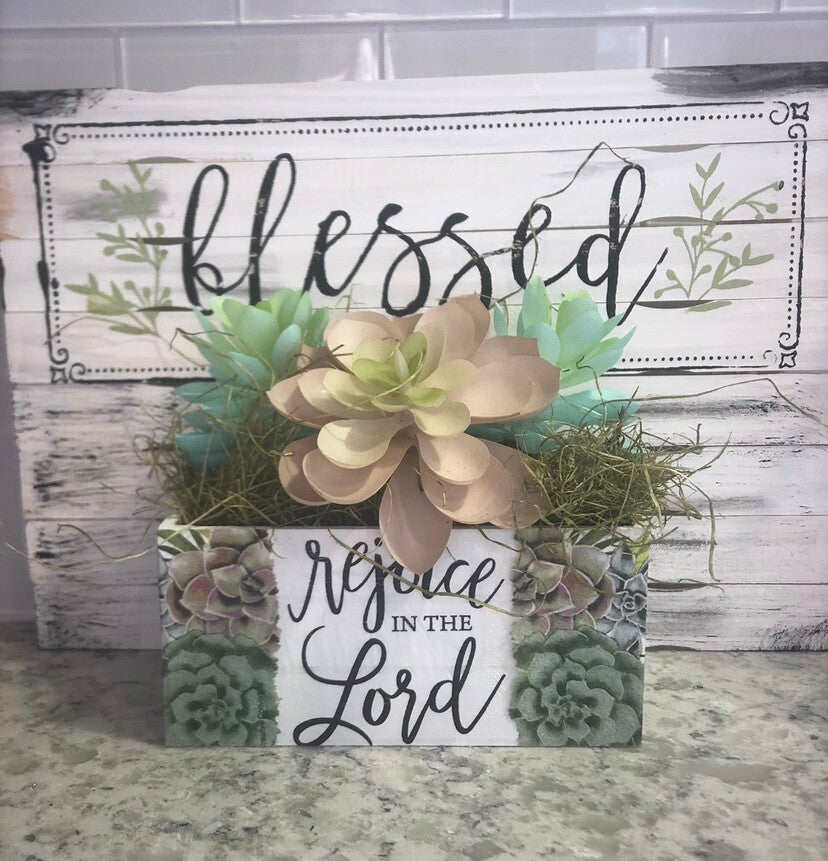 Not sure why, but God just laid this on my heart.
Blessed. A simple word that says so much! My life hasn't always been rosey to say the least. But when I think about how my life has gone, I sit here and know that I am Blessed. Again, my life, like many of you, hasn't been the easiest, but I do not dwell on that. I look for the good in people. I look for the sunshine. You won't ever find me feeling sorry for myself. I am a child of God. So therefore, I am blessed!
I made this "Blessed" craft last year and it sits atop of our refrigerator to always remind me how Blessed I am.
How'd I make it:
Paint Stirers
Chalk Paint
Stencil (Blessed)
wooden Crate
Mod Podge
Napkin (Rejoice in the Lotd)
May you always see the good in people. May you always feel the sunshine. And may you always feel BLESSED.
Keep shinin',
Becky